How to Choose the Best inventory Optimization Software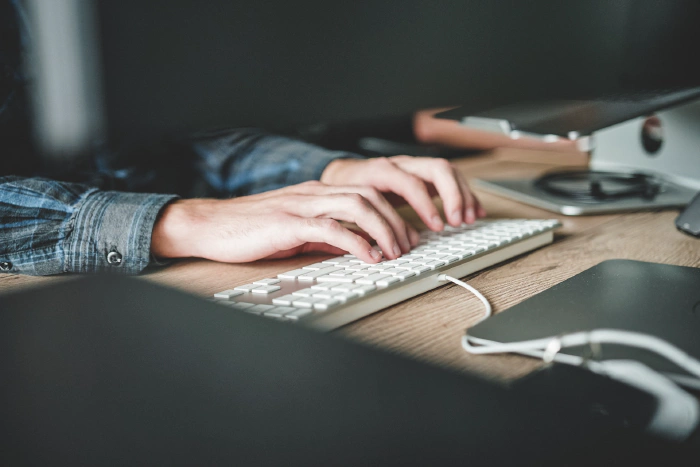 When you don't have a large inventory, inventory optimization software might seem unnecessary, but it doesn't take long for things to become complicated. How do you forecast demand? How do you keep track of data? How do you decide which data to use when you're organizing and planning? These are just a few of the questions that are difficult to answer.
In this article, you'll discover what inventory optimization software is, how it works, how it can benefit your business, how to choose the best inventory optimization software and how to implement it in your e-commerce or retail business.
Table of Contents
What is Inventory Optimization Software?
Inventory optimization software supports the best set-up for your e-commerce, retail, or omnichannel inventory by taking the guesswork out of inventory planning, forecasting and supply chain management. The best software uses relevant data to automate repetitive tasks and provides clear reports to make manual tasks easier.
How to Choose the Best Inventory Optimization Software
To get the most out of inventory optimization software, you need to know which option to choose. What are the key considerations and features to look out for? Let's take a look:
Considerations
Before you choose which software is right for you, it's important to consider the parameters you'll base your choice on.
Business needs. What type of business do you run? Do you have a retail store with products that have multiple attributes, like size curves? Do you sell seasonal products? Do you work with one or many suppliers?

Budget. Think about the initial investment you can put towards your software and also think about how much you'll need to invest over time. Remember, the best inventory optimization software should save you money in the long run.

Scalability. What you need now might not be what you need in six months, a year or five years time. Changing software is possible but often requires migrating all your data and getting used to a new interface. Think about how your business is likely to grow and how easy it is for your software to scale up with it.

Integration with other systems. What platform do you use to manage your e-commerce website? Do you use Google Analytics or Facebook Ads for your marketing? When you're managing your inventory, you need software that easily integrates with your other systems.
💡Pro Tip: Stay connected across demand sources, sales channels and inventory tracking with Singuli's Seamless Integrations.
Features to Look For
Now that you know what you need from your inventory optimization software, you can look for the right features to match those needs.
Real-time visibility. Your business needs to adjust to changes quickly so you need software that updates in real time. Up to date reporting and analytics that consider ABC analysis, live sales velocity, stockout costs and stockout dates can make a huge difference to your business.

Forecasting and planning tools. You can't predict the future but the best inventory planning software can give you a good idea of the future demand and inventory needs of your business. Look out for software that forecasts for your needs now and in the future. Make sure it considers trends, seasonality, size curves, performance marketing and new products.

Inventory optimization suggestions. There are so many factors that aren't part of your day to day work that affect your business. Natural disasters, global pandemics, even celebrities spiking demand by wearing your clothes on the red carpet. When the time comes, you need to deal with spikes or slumps in demand as efficiently as possible. That's easier if you have plans for different scenarios — something Singuli offers in its inventory optimization suggestions.

Automated replenishment. Working out the best time to replenish your inventory manually is never easy and becomes harder the more your business grows. Save time by investing in software that includes automated replenishment and takes account of safety stock and lead times.

PO and shipment management. If you want to split your orders into several shipments and keep track, make sure your inventory optimization software has the capability to support your needs. The best inventory optimization software uses PO and shipment management to track landed costs, offer custom reporting fields and automatically sync with the latest data from your freight forwarder.

Omnichannel inventory optimization. If you have more than one location or sell across retail and e-commerce, you need to optimize your inventory on each channel. Having the right overall inventory isn't enough so look for software with omnichannel inventory optimization.

Support and flexibility. This doesn't always feel like a feature but it's just as important, if not more so than the rest. Make sure the inventory optimization software you choose offers support when you need it and the flexibility to work with your specific needs. Find out which methods of support are available, like phone, email and chat as well the times you can contact an agent.
Get the All-in-One Inventory Optimization Software
Forecast demand, issue and track POs, reorder on autopilot, and step up your reporting game across multiple channels and locations. Get in touch to see how Singuli can help you optimize your inventory.
Benefits of Inventory Optimization Software
There are many benefits to using the right inventory optimization software from reducing costs to improving demand forecasting accuracy:
Reducing Costs
Inventory optimization software isn't free but the investment you make is quickly returned by your cost savings. Instead of spending money on long manual processes that require labor and other resources, your processes are automated and run in the background. Better forecasting, preventing overstocks, avoiding stockouts, improving efficiency and automating reorders also help to reduce costs.
Preventing Overstocks
Overstocks happen when you have more stock than you need to meet demand. The surplus stock takes up space that you could be using on better selling products and incurs carrying costs. Inventory optimization software helps prevent overstocks by increasing the accuracy of inventory forecasting.
📌Get Started: Optimize your inventory levels and reduce overstocks. Use Singuli to replenish the right amount of stock at the right time so your inventory costs stay low.
Avoiding Stockouts
Stockouts happen when you don't have enough stock to meet demand. This causes lost sales and sometimes customers permanently move to another brand. Inventory optimization software takes account of lead times, safety stock, seasonality, size curves and any other relevant data to make sure you have just the right amount of inventory to avoid stockouts.
💡Pro Tip: Use Singuli's location-level forecasts and replenishment alerts to optimize your inventory. If you have a mixture of retail and e-commerce channels, Singuli bases your forecasts on distinct models to reflect the variations in inventory patterns.
Improving Efficiency
There's a time for individual shipments, a time for several shipments, a time for purchase orders (POs) and a time for everything else. Whatever you need to manage in your inventory, you need to do it efficiently and get the timing exactly right. Good inventory optimization software (like Singuli) tracks POs, splits orders, tracks landing costs and makes sure your processes are as efficient as possible.
💡Pro Tip: Use Singuli to automate your inventory planning. Automatically sync your expected receipts with the warehouse, keep track of your landed costs and share ETA dates with your freight forwarder with Purchase Orders & Shipments.
Automating Reorders and Replenishment
When is the best time to reorder and replenish your stock? If you have the right inventory optimization software and you've added the relevant data, it's when your software says so. The right software reviews safety stock, lead times, minimum order quantities and any other relevant data to make sure you're always reordering and replenishing at the right time.
📌Get Started: Use Singuli to make sure your inventory levels are just right. With reorders on autopilot, you'll always purchase the right quantities to the SKU level and you'll never miss out on a potential sale.
Accurate Demand Forecasting and Planning
Accurate retail demand planning is vital for meeting customer demand without compromising warehouse space. Inventory optimization software makes sure you're taking account of every possible influence on demand, including size curves, trends and unexpected spikes.
💡Pro Tip: Avoid unexpected changes in demand and automatically account for seasonality in your inventory forecasts with Singuli's Advanced Forecasting tools.
How Inventory Optimization Software Works
Inventory optimization software is extremely helpful for most commerce business, but how does it work?
Data Collection
One of the most important aspects of inventory optimization software is data collection. The best software collects historical sales data, real-time inventory data, performance marketing data and anything else that could be relevant.
Analysis of Data
At soon as relevant data is collected, it's analyzed. The software identifies trends and patterns, breaks down data to help forecast future demand. The best inventory optimization software considers size curves, seasonality, performance marketing and more.
Actionable Insights
Using the analyzed data, the software offers actionable insights, including replenishment recommendations and inventory optimization suggestions. You can choose to automate reorders or to split purchase orders if the data makes sense.
How to Implement Inventory Optimization Software in Your E-commerce or Retail Business
Once you find the best inventory optimization software for your business, follow these steps so it works seamlessly in your e-commerce or retail business.
Step 1: Preparation
Data collection and analysis. Make sure you're feeding as much accurate data as possible to your inventory optimization software. This helps it to better understand and analyze your campaigns, stock levels, demand and the reports that affect your business the most.

System integration. Integrate your software to any existing material requirements planning (MRP), enterprise resource planning (ERP) and warehouse management software (WMS) systems. Connect to Amazon FBA, Shopify, Magento, Google Analytics, Facebook ads or any other system to effectively manage your business. With Singuli, you can connect to all these parts with one integration.
Step 2: Implementation
Training. Who needs to use this software? Make sure anyone who comes into contact with it understands how it works, the data they need to input and how to interpret the data. The best inventory optimization software makes this easy.

Rollout plan. Depending on your current inventory planning and management system, you may need to create a plan to migrate from your current system(s) to your new inventory optimization software. Or if you have multiple locations, but lack the resources to roll out your new inventory optimization software to all locations at once, you can create a plan to do it in phases. Whatever you decide, Singuli is here to help
Step 3: Monitoring and Maintenance
Performance metrics. Set up key performance indicators (KPIs) and track them regularly. For example, how accurate are your forecasts. Are you experiencing overstocks or stockouts? Do you have the right safety stock levels?

Continuous improvement. The more accurate data you feed your software and the more you adjust it to match trends, seasonality and changes over time, the better it will work for your business.
Set up Your Inventory Optimization Software Today
Now that you know what inventory optimization software is and why it matters, it's time to select and implement the right option for your e-commerce or retail business. Remember to make the most of the benefits it offers and to choose the best features for your business needs now and in the future.
Get the All-in-One Inventory Optimization Software
Forecast demand, issue and track POs, reorder on autopilot, and step up your reporting game across multiple channels and locations. Get in touch to see how Singuli can help you optimize your inventory.
Inventory Optimization Software FAQ
What is Inventory Optimization?
Inventory Optimization is a process you follow to ensure that every location in your business (e.g. warehouse, specific retail stores) have the optimal amount of inventory to support the projected demand. This involves balancing a nuanced set of concerns including supplier lead times, supplier minimums, cost of storage, safety stock, demand variability and more.
How Do You Optimize Inventory?
You can optimize inventory manually or using inventory optimization software to automate many of the processes. You start by collecting data and analyzing the results. You can then use that information to take action.
What are Inventory Optimization Tools?
Inventory optimization tools support businesses in maintaining the optimal stock levels in every location. Software is specifically useful in automating many of the more challenging processes associated with inventory planning and forecasting.
Can Excel Be Used for Inventory Management?
Excel can be used for inventory management but most businesses would benefit from using dedicated inventory optimization software. This takes account of all aspects of your inventory from data collection to forecasting.
Get the All-in-One Inventory Planning Software
Forecast demand, issue and track POs, reorder on autopilot, and step up your reporting game across multiple channels and locations. Get in touch to see how Singuli can help you optimize your inventory.